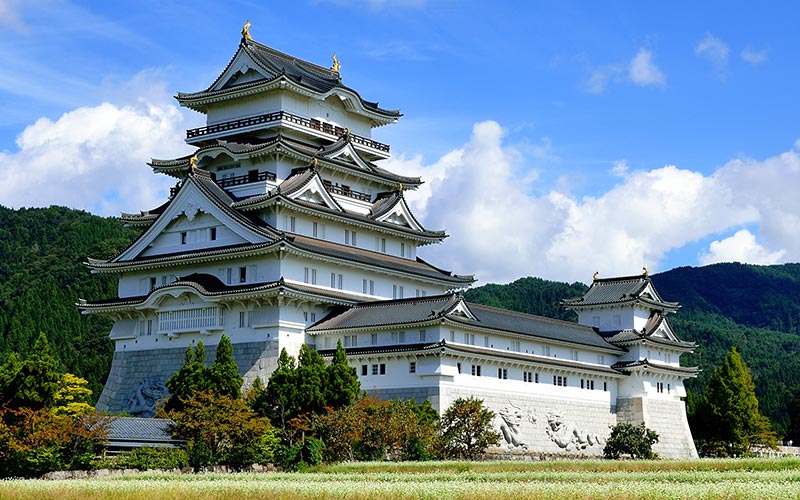 Katsuyama Castle Museum
かつやまじょうはくぶつかん
A Castle Built in the late 20th Century, with Japan's Tallest Castle Tower!
The Katsuyama Castle Museum is a registered museum, featuring a 57.8 meter-tall, five-tiered, six-story main tower. It is the tallest building in the style of a castle tower anywhere in Japan.
Exhibits include folding screens with paintings of battle scenes, as well as armor and weapons, from various places.
The observation room on the top floor offers a panoramic view of the city of Katsuyama, as well as the natural beauty of a designated Japanese Geopark.
85-26-1 Heisenji-cho Heisenji, Katsuyama City, Fukui Prefecture
+81 (779) 88-6200

10 min. bus ride from Katsuyama Sta. on the Echizen Railway
15 min. drive from Katsuyama IC on the Chubu-Jukan Expressway
36.042766629817095, 136.52050381162928