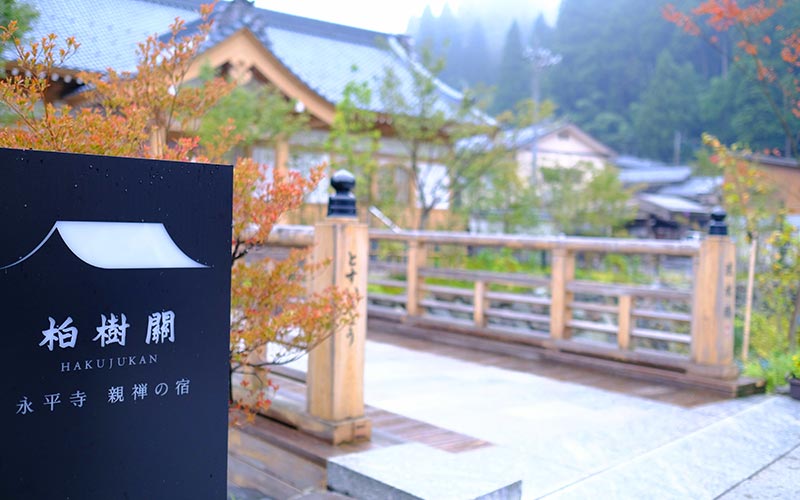 Hakujukan: An Inn Close to Zen
しんぜんのやど はくじゅかん
Familiarize Yourself with Zen along with Local Hospitality, and Bring Peace to Your Mind
Guests can enjoy the same type of comfort and service as a ryokan inn, with an introduction to the world of Zen through experiences usually available only at temple lodgings, including zazen seated meditation and authentic Buddhist vegetarian cuisine.
The inn features Zen Concierges certified by Eiheiji Temple, to introduce guests to the temple, as well as serving as guides to the world of Zen at Hakujukan.
6-1 Shihi, Eiheiji-cho, Yoshida District, Fukui Prefecture
+81 (776) 63-1188

10 min. drive from Eiheiji-Sando IC on the Chubu-Jukan Expressway
13 min. by Keifuku Bus from Eiheiji-Guchi Sta. on the Echizen Railway
30 min. by Keifuku Bus Eiheiji Liner from the east gate bus terminal at JR Fukui Sta.
36.05498602255893, 136.35256718464197