Event Schedule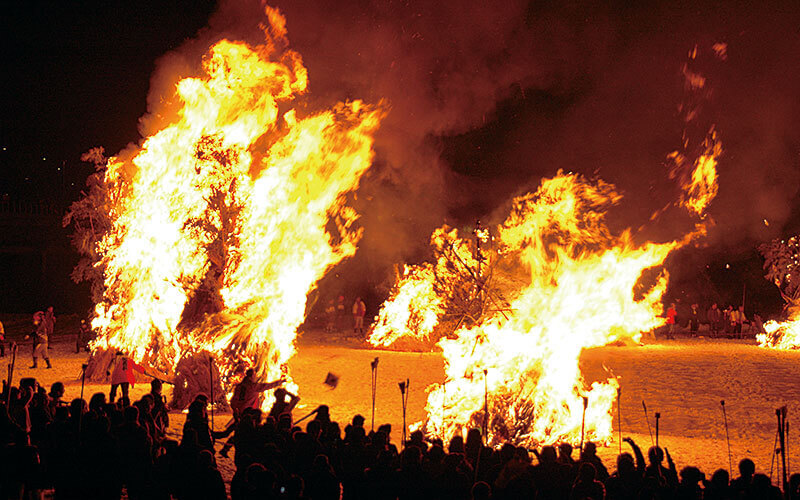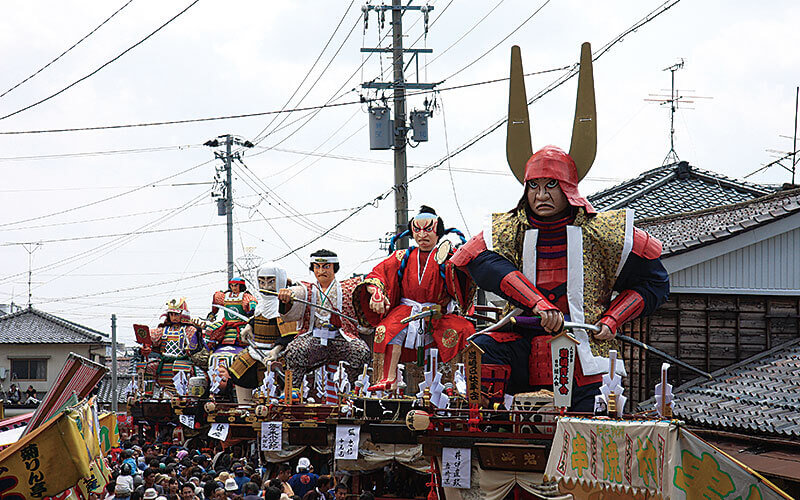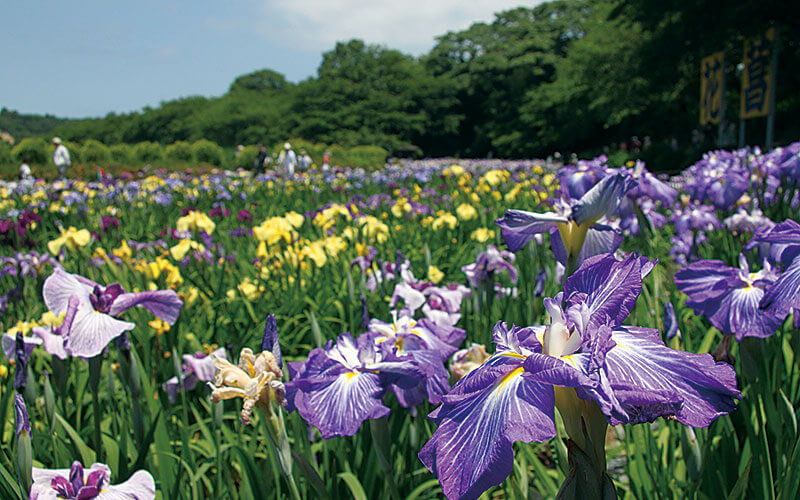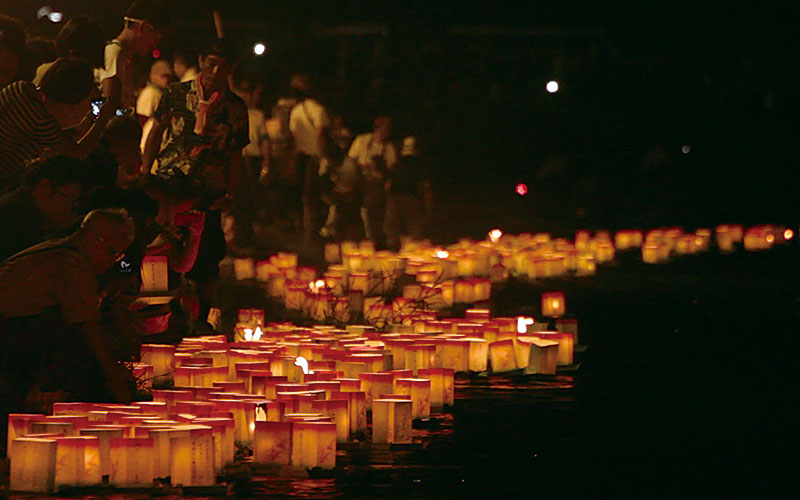 Feb.

Katsuyama Sagicho Festival (Last Sat. & Sun. of Feb.)

This unusual festival is said to herald the coming of spring in the Oku-Echizen area. Men ride on turrets in long red kimono-like garments, accompanied by shamisen and flute music. The final day ends with the dondo-yaki bonfires.

Apr.

Maruoka Castle Cherry Blossom Festival (Apr. 1–20)

Maruoka Castle was selected as one of Japan's 100 finest cherry blossom viewing sites for the trees that bloom there in early April. The 300 lanterns put up for this festival make this the perfect place to view cherry blossoms at night.

May

Mikuni Festival (May 19–21; floats on May 20)

This annual grand festival of Mikuni Shrine is one of the Hokuriku region's most famous spring festivals, drawing huge numbers of festival stalls that line the streets. On May 20, huge festival floats are paraded around: the narrow alleys of this port town serve to emphasize their size.

June

Lily Festival (Throughout June)

The 150,000 lilies at Yuri no Sato Park come into bloom, and events are held at the park each weekend in June. Visitors can also buy fresh local produce, cut flowers, and more at the daily market here.

Awara Kitagata Lakeside Iris Festival (Early to Mid June)

Awara Iris Garden by the Lake Kitagata is nearly surrounded by Lake Kitagata. From mid to late June each year, 200,000 irises across 300 varieties come into bloom here for an explosion of color.

Takidanji Temple Kannon Festival (3rd Sun. of June)

Known for its famous fire-walking rite: 30 or so ascetic monks perform a sacred fire ritual, after which many visitors cross the smoldering embers to pray for health in the coming year.

Yamashiro Daidengaku Festival (Late Jul.)

The mysterious, once popular folk dance from the middle ages, Dengaku, has been recreated and is performed in modern times as the Yamashiro Daidengaku. The mystical flute music and bonfires highlight the unique clothing and lively dancing.

Aug.

Awara Yukake Festival (Aug. 8–9)

Locals and visitors alike celebrate and give thanks for the blessings of hot springs at this festival. Water is thrown onto the Yukake mikoshi portable shrines parading around town, a must-see. Beautiful floats, taiko drum performances, and sweets being thrown to the crowds add to the festive atmosphere.

Mikuni Fireworks Show (Aug. 11)

A huge fireworks show that is one of the most beloved events in the Hokuriku region. Fireworks are fired from boats offshore, and include huge fireworks shells 60 cm in diameter, ground-level effects, and rapid-fire fireworks among the 7,000 or so fireworks that light up the sky on this evening.

Yu-no-Matsuri Festival (Late Aug.)

A festival held to memorialize the opening of Katayamazu's hot spring. At its center, you'll find festival stalls, shishimai lion dancing, musical performances, group dances, and more, with exciting events only held in this hot spring town like the Genpei Shobu Mikoshi competition.

Kuzuryu Festival & Eiheiji Floating Lanterns (Late Aug.)

Japan's largest-scale floating lantern event held on a river. After a religious ceremony is performed by priests from Eiheiji Temple, 10,000 or so lanterns are floated down the Kuzuryu river, for a quietly beautiful and otherworldly sight.

Sep.

Koikoi Festival (Late Sep.)

Yamanaka Onsen's largest festival features an exciting atmosphere with mikoshi portable shrines being carried around, a giant shishi lion-style portable shrine, and more. Add singing and dancing by geisha and visitors, and you have an unforgettable festival experience.

Nov.

Awara Togenkyo (Early Nov.)

Featuring 1,300 lanterns delicately carved out of whole bamboo, for a beautifully atmospheric experience, perfect for a hot spring town in winter.

Mikuni Onsen Crab Festival (mid Nov.)

Echizen Gani Crab is considered the "king" of winter seafood from the Sea of Japan. This event is held in Mikuni after crab season opens, as this port town bustles with freshly caught crab. Seafood lovers flock to Mikuni to enjoy fresh Echizen Gani Crab and other seafood available from various shops.