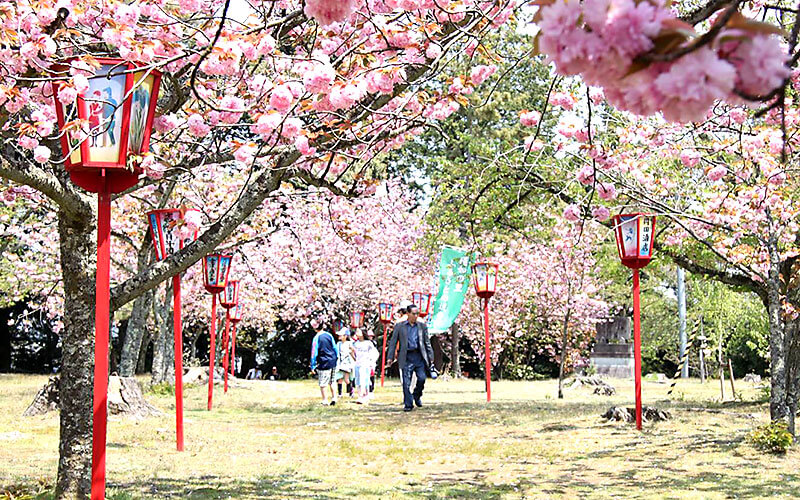 Yoshizaki Gobo Temple Remains
よしざきごぼうあと
Sacred Ground Connected to Rennyo, who Popularized Jodo Shinshu Buddhism
After fleeing from persecution led by Enryakuji Temple on Mt. Hiei (on the border between Kyoto and Shiga), Rennyo, said to be responsible for the popular revival of Jodo Shinshu (a sect of Buddhism), came to the Hokuriku region and established this temple for his missionary work. The sutras Rennyo chanted attracted samurai and farmers who became believers, and the whole area became sacred ground, lined with monks' quarters and lodging for pilgrims. Today, the Yoshizaki Gobo Temple Remains are nationally designated as a historic site, maintained as a park, famous for its statue of Rennyo by sculptor Takamura Koun and its spectacular cherry blossoms in spring.
1-901 Yoshizaki, Awara City, Fukui Prefecture
+81 (776) 75-2200 (Yoshizaki Gobo Rennyo Memorial Hall)

15 min. drive from JR Awaraonsen Sta.
36.287046, 136.252073