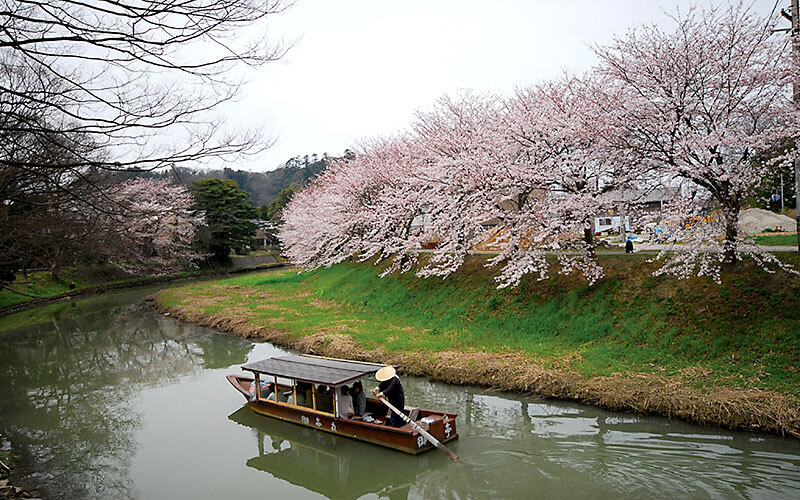 Daishoji Nagashibune River Boats
だいしょうじながしぶね
An Elegant Way to Explore the Castle Town of Daishoji
Daishoji was once a subsidiary domain of the powerful Kaga Domain, and these houseboats are a perfect way to enjoy the urban atmosphere that developed in this prosperous castle town. Relax on a boat paddled by hand down the former Daishoji river. Start at Hachiken-michi, then make your way through Tonosama Kodo, Choryutei, and other beautiful areas known for their cherry blossoms — depending on the season, you might also see irises, tulips, hydrangeas, roses, and more.
Hachiken-michi boat dock, 87 Hachiken-michi, Daishoji, Kaga City, Ishikawa Prefecture
+81 (761) 72-6662 (Jokamachi Daishoji Nagashibune)

15 min. walk from JR Daishoji Sta.
36.308972, 136.311227